How to pick a market research approach?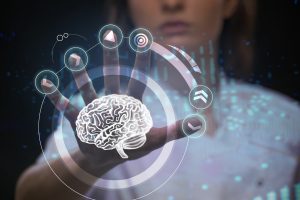 To read the Japanese version of this post (from Mr Ryota Sano) click here.
For most business needs there are several good ways to find a market research approach. The table below sets out some thoughts about the most widely used techniques for four categories of business needs.
1 How many X do Y?
Within this heading I am including product/service usage and attitude mapping, customer satisfaction, and ad tracking and awareness. The key need is to quantify things so that they can be managed. For example, quantitative ad tracking allows the buyers of advertising to measure the effectiveness of their expenditure, at least in terms of the number of people reached, the number recalling advertising, and measures such as brand recall and stated purchase intention.
There are two key MR techniques:
Surveys
Passive / Big Data (including social media)
2 Reactions To & Predictions About a New Y or New Marketing for Y?
This heading relates to testing new products, new advertising, new marketing etc. The needs range from understanding how people interpret and react to a new product through to predictions about future sales.
There are a wide range of MR techniques available for this category of needs:
Surveys (plus modelling for predictions)
Implicit and non-conscious techniques
Usability testing
A/B testing (for predictions, not understanding)
Prediction markets
Qualitative research (for understanding, not predictions)
3 Why do people do Y?
In most cases, companies want to understand why people do things because they want to identify options for change, options for improvements, options for new uses or products.
There is widespread agreement that you can't simply ask people why they do things, the key MR options are:
Qualitative research
Surveys with advanced analysis (e.g. regression or conjoint), possibly utilising implicit and non-conscious techniques.
Behavioural Economics – e.g. setting up a controlled experiment
4 New Ideas for Y
This is an area of growing interest, accompanied by the realisation that there are more smart people outside your company than inside it.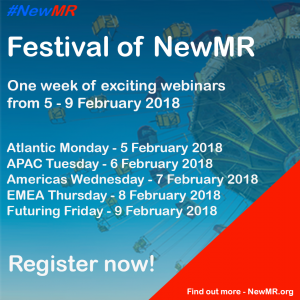 The two main MR approaches for generating new ideas for a brand or service are:
Qualitative research
Crowdsourcing platforms (which usually combine suggestions, edits, and some form of voting or prediction market assessment).
Thoughts?
Do you feel my four headings cover most of the key needs that businesses have? What about the techniques, are there others that are in common use?
Note, you may feel that one or more of these techniques is not suitable (e.g. surveys for understanding why), but my point is about which techniques are in broad/common usage.
---
Japanese version contributed by Mr Ryota Sano, from TALKEYE Inc., Japan.
マーケティングリサーチ手法の選び方
ビジネスにおける必要性に応じて、どのようなマーケティングリサーチ手法を選択するべきかを考えてみたい。四つのビジネス上の課題について、私が考える、世の中で広く用いられているリサーチ手法を挙げてみよう。
1) どれだけの数(X)がY(対象)をしているのか?
このカテゴリーには、製品やサービスの使用実態(UA)マッピング、顧客満足度(CS)、広告トラッキングおよび認知度などが含まれる。主たるニーズは、実態を定量化して、それを操作可能な数値にすることである。例えば、定量的広告トラッキング調査は、広告主が支払った広告費の効果測定を可能にする。どれだけの人に広告が届いたのか、その広告を思い出すことができた人がどれだけいたのか、そしてそのブランドを想起できた人がどのぐらいいたのか、購入意向を示した人がどの程度いたのか、がわかるのである。
適切なマーケティングリサーチ手法は
質問紙調査
パッシブ/ビッグデータ(ソーシャルメディアを含む)
2) 新規なYまたはYに対する新しいマーケティング手法についての生活者の反応および予測
このカテゴリーには、新製品、新しい広告、新しいマーケティング手法等についてのテストが含まれる。主たるニーズは、新規な製品を人々がどのように解釈し、どのような反応をするかを理解することから、将来の売り上げ予測まで幅広い。
このカテゴリーに適したマーケティングリサーチの手法は多数ある。
質問紙調査(予測モデルも)
暗黙的および無意識を利用した手法
ユーザビリティテスト
A/Bテスト(注:予測はできるが、理解はできない)
予測市場
質的調査(注:理解はできるが、予測はできない)
3) 人々がなぜYをするのか?
企業は人々がなぜある行動をとるのかを知りたがるものである。それは、(商品やサービスの)どこを変えればいいのか、改良点はどこにあるのか、新しい使い方や新商品の可能性を知りたいからである。
もっとも現在では対象者に単純に「なぜそれをするのか」を聞いても意味のある答えが返ってこないということは幅広く理解されている。このカテゴリーに適したリサーチ手法は
質的調査
高度な分析手法を用いた質問紙調査(例:コンジョイント分析、回帰分析)、暗黙的および無意識を利用した手法も考慮
行動経済学(例:統制環境下での実験)
4) Yについての新しいアイディア
今、注目が高まっているのがこのカテゴリーである。社内よりも社外に多くのより優秀な人材がいるという認識による。
ブランドやサービスについての新しいアイディアを産み出すためのリサーチ手法は大きく分けて二つある。
質的調査
クラウドソーシングのプラットフォーム(メンバーからのアイディア投稿、掲示版でのやりとり、投票機能、予測市場などの統合プラットフォーム)
あなたの意見は?
上記四つのカテゴリーが実際のビジネスにおける主なニーズをカバーしていると思われるだろうか?その他にも一般的に使われているリサーチ手法はなんだろうか?
上記手法のいくつかはある課題に対して適切ではないという意見を持つ読者もいるかもしれない(例:なぜを知るために質問紙調査を用いること)が、ここでの私の意図は一般に広く用いられている手法を示すことにある。