Politicised discourse – is Market Research Attuned?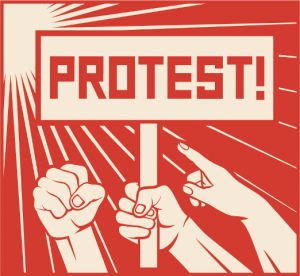 The post below is a guest post from Edward Appleton, Director Global Marketing at Happy Thinking People, based in their Berlin office.
---
We live in unsettled times – Brexit, Trump, opinions polarising and splintering… more and more aspects of life seem to becoming politicised. Whether it's fake news, cultural appropriation, safe zones – public discourse is often charged, filtered.
This "politicisation" – oblique or direct – is happening faster than we think and is pretty pervasive. Some examples:
US retailer Nordstrom became part of a storm following its decision to de-stock Ivanka Trump's fashion line
The Budweiser 2017 Super Bowl TV ad sparked a wave of protest following what was perceived as a politicised, pro-immigration message.
Consider what the use of capital letters on Twitter can easily suggest.
Are we ready for this in market research? The filter bubble is a familiar concept in social media, but what about the interaction that goes on in a Market Research Online Community? Or a mobile chat? Groups? Do we capture authentically how peer-to-peer communication really happens – or are we "shut out" as external observers?
The hypothesis is that people become more inhibited in expressing their true views, with multiple social pressures encouraging more "acceptable" responses – if honesty is likely to offend, then why open up?
There are various elements of a MR project that could be affected, including:
Participant engagement mode: I'd say the increasingly heated climate of "won't say, can't say" suggests we need to accelerate our adaption of non-verbal measures – eye-tracking and facial coding have been around for a while, the use of emoticons seemingly more prevalent, body language is an area to explore further, plus thinking through how we can game up research more.
Recruitment: this area may look a bit old-fashioned if it remains limited to traditional classifications – sex, age bands, family status etc rather than reflecting the blurring nature of identity and personality targeting.
Visual Output Analysis: maybe it's time for semiotic specialists to be involved more broadly, in all sorts of projects with a visual output, where photos are augmented, maybe turned into a meme – to catch the social undercurrents, sub-group relevance.
The backdrop is likely to be "business as usual" of course – speed and cost driving change, but maybe this area is something we need to sit up and think about.
Brand owners will be engaging with their Advertising agencies regularly – how to respond to a politically changed, charged atmosphere, without meddling in things that can backfire, or coming across as out-of-touch. Online campaigns are a wonderful area to explore and test alternative content approaches at speed.
Qual in particular is potentially well placed to react – let's rise to the challenge!
---
By: Edward Appleton, Happy Thinking People 07.04.2017