Social Media, Curation and a Personal Brand – 3 hot topics for 2016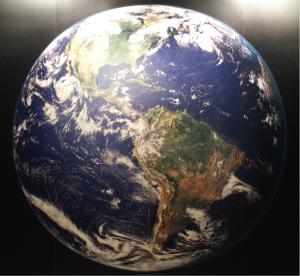 In November our thoughts stray to 2016 as we try to guess the key topics we should be following next year. Here are three topics that I think will be big in 2016.
Curation
As data becomes ever more plentiful the need to organise that data becomes greater. Curation is what turns a junk shop into a collection, it turns random scribblings into an anthology, and it terms disparate strands of data into a resource to help organisations make better decisions. 2016 is going to be a big year for curation. Insight is the flashy and useful product, but curation is the hard work that facilitates insight.
Curation is going to be covered further by Martina Olbertova in the NewMR Webinar 'Embracing the Future'
Social Media
Social media as tool for insight has had a bad couple of years, a direct consequence of excessive hype from some vendors and the frequent misconception that listening to social is a) cheap and b) a replacement for most other forms of insight gathering.
However, the pendulum is swinging back in favour of social media as an insight tool and 2016 looks set to be a sort of 'Social Media 2.0'. There are several reasons for the renaissance, but the key ones are 1) experience –many people now have a collection of successful case studies and benchmarks to help show the right way to conduct social media listening projects; 2) improved tools; 3) an understanding that software alone can't interpret social media – the best solutions combine people and software; and 4) the growing sophistication of the data and insight options offered by the likes of Facebook and Twitter.
The details behind social media listening are going to be covered by Gaelle Bertrand in the NewMR webinar 'Embracing the Future'
Personal Brands
Forty years ago people often expected to work for the same company, doing broadly the same job, for their entire working life. That world disappeared in the 1980s and today we should all expect to have several careers, across several employers. In order to thrive in a multi-career, multi-employer world there are some key things we can do to improve the odds of making the most of our chances. One obvious step is to keep acquiring new skills, ideally ones that resonate with future employers and which bring you personal development. Another key step is to develop a personal brand, typically utilising social media.
A personal brand can make you more useful to your current employer, more noticed by your current employer and more attractive to a future employer. In addition a personal brand can put you into contact with other people of interest, for example people to learn from, people to collaborate with, and people whose company you can enjoy.
The steps involved in developing a personal brand through social media will be covered by Sue York in the NewMR webinar 'Embracing the Future'. Sue has established herself as one of the best-known researchers in the APAC region and beyond.
Embracing the Future Webinar, 18 November, 2015
If you found the three topics in this post interesting, then I suggest you join NewMR next week for the Embracing the Future webinar – to register visit http://bit.ly/NewMR_106
The webinar is free and has three presentations and each tackles on of the topics mentioned above. The three presentations are:
Sue York, 'Creating a Personal Social Media Brand'

Gaelle Bertrand, 'Strategic Social Media Listening: What's behind the numbers?'

Martina Olbertova, 'Brand Curation: Envisioning the Future of Meaning-Driven Brands'
The webinar will be broadcast at 10am UK time and you can register for it at http://bit.ly/NewMR_106