Where does the inspiration for new market research come from?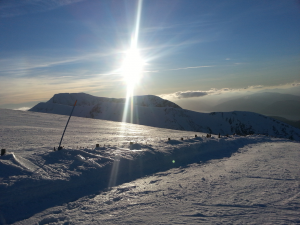 As part of the preparation for the Festival of NewMR (2-6 December), we are running a study looking at the different sources of inspiration that contribute to market research thinking and innovation. The study is being supported, programmed, and fielded by Festival Gold Sponsor Survey Analytics.
Being co-creational by nature, and given that there is no good current research to 'borrow from', the draft questions are set out below in this post – or you can downloaded it from here. We'd love to hear your suggestions.
We are aiming to program the study Saturday 9th November, so suggestions before then would be greatly appreciated.
Draft Survey
---
What are the sources of market research inspiration?
This short survey has been sponsored and programmed by Survey Analytics, a Gold Sponsor of The Festival of NewMR 2013. The study looks into the places where market research draws its ideas and inspiration. The results will be presented at the Main Stage of the Festival and published via the NewMR website.
This study is purely about your opinions, there are no right and wrong answers, which is why there are no 'don't know's. Nobody 'knows', we want opinions.
We are going to start the study thinking about books.
1) Recent Books
Which one of these recent books do you think is having the most impact on market research practice and thinking? (Select one)
Predictably Irrational – Dan Ariely
Switch – Chip and Dan Heath
The Signal and the Noise – Nate Silver
Thinking fast and slow – Daniel Kahneman
To Sell is Human – Daniel H Pink
Other (please specify)
2) Older Books
Which one of these slightly older books do you think has had the biggest impact on market research thinking? (Select one)
Herd – Mark Earls
The Long Tail – Chris Anderson
The Tipping Point – Malcolm Gladwell
The Wisdom of Crowds – James Surowiecki
Wikinomics – Don Tapscott & Anthony Williams
Other (please specify)
3) Wider Books
And, which one of these books do you think is having the biggest impact on the way companies are doing business? (Select one)
Lean In – Sheryl Sandberg
Nudge – Richard Thaler & Cass Sunstein
Steve Jobs – Walter Isaacson
The New Digital Age – Eric Schmidt & Jared Cohen
To Sell is Human – Daniel H Pink
Other (please specify)
4) Business Thinkers
Which one of these business thinkers, writers, bloggers do think is most relevant to today's market researcher? (Select one)
Warren Buffet
Guy Kawasaki
Rosabeth Moss Kanter
Seth Godin
Tom Peters
Other (please specify)
5) Information Sources
Thinking about how you get your information about new market research, which one of these do you find most useful? (Select one)
Blogs
Company websites
Facebook
LinkedIn
Twitter
Other (please specify)
6) Presentation Thinkers
Which of the following would you most recommend to somebody wanting to improve their presenting? (select one)
David McCandless
Edward Tufte
Presentation Zen
Nancy Duarte
TED Talks
Other (please specify)
7) Key Region
Which region do you think will lead the way in new MR over the next five years? (Select one)
Africa
Asia Pacific
Europe
Middle East
North America
South & Central America
None of them
8) Drivers of Change
Which one of the following is the most likely to improve the research we do over the next ten years? (Select one)
Advances in technology
Changes in the business landscape
New thinking from business
New thinking from mathematics, statistics, analytics & computing
New thinking from psychology and the social sciences
New thinking from market researchers
Left field unknowns
We will also ask four demographics, Age, Sex, Country, and relationship to the research industry (e.g. buyer, seller, academic etc).
---
HT (hat tip) to Jon Puleston, the idea for this study came from Jon's 2011 presentation at the Festival of NewMR where he created his own awards for transformative, events, sources, and technologies.