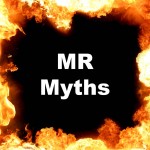 17 May, 2013 – 3pm London time, 10am New York
Myths to be busted and speakers include:
---
Sponsorship
This event was sponsored by Research Through Gaming
Presenters each had 5 minutes and 1 slide to put forward an MR Myth to bust, a bubble to burst, or an hyperbole to deflate. The audience then had 10 minutes for Q & A and rebuttal. The slides and the recordings will be available shortly.