Social Media Research shows Market Research is too inward looking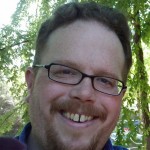 Ray Poynter and Lenny Murphy
Earlier this year, NewMR and GreenBook set a challenge for the providers of social media research to highlight the strengths of social media research. Six companies took up our challenge and you can access their findings by clicking here.
Now that all the reports are in we (Lenny Murphy and Ray Poynter) have had a chance to review the material and findings and this is our take on the big picture they create.
Social Media Research has shown its value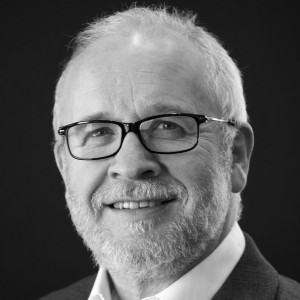 The task we set was not easy, we asked companies to explore what people (for example research buyers and the wider public) thought about market research and we asked them to come up with both findings and recommendations. Note, the companies were not exploring how MR uses social, it was using social to explore attitudes, beliefs, and behaviours relating to market research.
To put this in context, we were asking them to conduct B2B research (something which is often thought to be a challenge for social media research) and we wanted strategic advice.
The approaches adopted by the six companies varied, but they all produced useful input, and the picture they have painted of the market research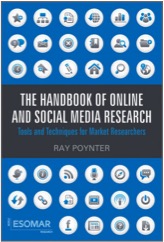 industry is very consistent, and somewhat troubling.
The key findings
The key points highlighted by the research companies were:
Susan Bell Research
Sue Bell adopted a qualitative approach, finding posts online from research users and subjecting them to a deep analysis. The key points made were:
Clients see MR as an input, not an end in itself.
Clients were often not happy with what MR provided them
This lack of happiness seemed to centre on a three-way tension

Clients see themselves as the owner of the process
But, they want suppliers to challenge them
But, they often feel excluded by the research process
You can access the full report by clicking here.
Bakamo Social
Bakamo, and the other companies, adopted a more quantitative approach. Bakamo looked at three leading companies from three different business sectors (focusing on Twitter) to see how MR compared with management consultancies and advertising agencies.
Bakamo were the first to report a finding that became the key message from all the reports: market research is too insular. In this case, 'too insular' means that some market researchers seem to be good at using social, but they are mostly reaching other market researchers. By contrast the network and reach of messages from the management consultancies and advertising agencies reached far beyond their own tribes. The content that the management consultancies and advertising agencies produced was of wider interest.
You can access the full report by clicking here.
TNS
TNS contrasted the MR picture in English, French, and Italian – providing a less Anglo-centric picture.
The TNS report highlighted the need to clean social media data before analysing it. For example, in French they found 1.5 million social references to words like 'sondage' (poll), but when these were checked to ensure they were actually about MR this number fell to about 10,000.
The TNS report highlighted that the MR voice amongst the wider community is small. In many cases the general discourse about market research was centred on issues like 'boring' and 'nuisance calls'.
You can access the full report by clicking here.
Mass Cognition
The key points found by Mass Cognition echo and expand on the ones made in other reports:
The use of the term market research in social has declined over the last ten years.
The 'survey earn money' meme is still strong.
The wider population seem to understand the term market research, but rarely use it.
The MRX community is clearly identifiable in social media, but is not well linked to other communities.
You can access the full report by clicking here.
Affinio
Affinio sought to answer the question of who is talking about market research other than market researchers. They identified about 18,000 people who follow the ARF's Twitter handle and segmented them into 10 tribes. 9 of these 10 tribes tend to be interconnected, the 10th tribe, the MRX people, tended to be internally connected but not externally connected.
This study also highlighted the need to clean raw data, highlighting the use of the #MRX tag by Bollywood for the Mr X movie.
You can access the full report by clicking here.
empirica
Rather than researching the whole of MR, emprica looked at one specific technology, namely beacons. Beacons are widely tipped as being a major technology of the near future with implications in several fields, including MR.
The listening research identified a substantial discourse about beacons and a discourse that was predominantly positive. However, despite the potential impact of beacons on market research, relatively little of the conversation about beacons was coming from market research. Echoing again the insular and self-connected nature of the MR conversation.
You can access the full report by clicking here.
The Strategic Picture
This study has produced a really important strategic message for market research. The research industry is too busy talking to itself and not busy enough talking to others.
If we want to be paid what we are worth (and we think that is more than we are paid at the moment), if we want a seat in the decision-making rooms, if we want to work on the big and interesting projects, then people have to value us, and to value us they have to think about us.
This news is not exactly new news, but the scale of how insular MR is, and how out of step we are with industries like management consultants and advertising agencies, is new.
Research should not stop improving its techniques and tools, but it needs to expand its topics of conversation to a much wider range and it needs to broad its circle of acquaintances.
To put it in simple terms: We need to get out more!
Simple first steps could include:
Attending non-research conferences, not to sell, but to listen and to join in the conversation.
Reading non-research media and joining in the conversation.
Connecting in social media with non-research groups, adding value to the conversations by drawing on MR's evidence-based traditions.
Produce content that is useful and interesting to the non-research community, content that only mentions MR in passing, as the source of the insight and credibility.
And, at the most trivial level, expand the range of hashtags we use and seek out LinkedIn and Twitter contacts that are not market researchers.