Interview with Colleen Ryan – The Future of Client Insights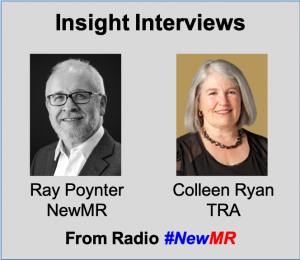 Posted by Ray Poynter, 11 June 2019
---
Radio NewMR is conducting a series of interviews with key players from market research and client-side insight functions to create a clearer picture of the changes that are taking place around the world. In this interview Ray Poynter chats with Colleen Ryan, a partner at TRA, who has recently led research into what clients want and what is keeping them up at night.
Click below to listen to, or download, the interview with Colleen Ryan.
Key points that Colleen makes during the interview include:
The focus of the interview is a study that Colleen and TRA did into what clients want and the consequences of their findings.
The study builds on a previous 2012 study and shows how quickly things change. In 2012 the two biggest client issues were having a Facebook page and Big Data.

Consequently, TRA developed a Data Science facility and a social media tool (which has since been spun off as its own company).

Too many companies are getting customer journeys wrong, they are the customer's journey, not the businesses.

Yes, a business should improve all of its touchpoints, but that is not the journey as experienced by the customer.

The key issue is that many clients feel they are standing on the edge of a cliff, wracked with uncertainty.

Driving this are factors like being re-structured, pushed to be agile, facing digital transformations, and shocked by disruptors.

Many clients are finding it much harder to grow, people aren't needing ever more 'stuff', and there are cultural trends away from acquiring more stuff.
Some clients are in a sunset situation and are faced with fading away gracefully or truly re-inventing themselves.
Clients are asking questions like 'What business are we really in?' These companies need to achieve traditional goals like increasing shareholder value, but also new targets such as social responsibility and sustainability.
Clients seem to feel that there is not just a monster under the bed, but also one round the corning, another behind the door and one hanging from the ceiling.
To some extent the research industry has failed to move in ways that provide what clients' evolving needs are.

We need to create confidence, and we need to do it in ways that do not rest on 'perfect models', rather we need to collect multiple imperfect elements to make a credible overall recommendation that we and our clients can be comfortable with.

The days of being claiming to be able to predict the future are over. The future is too unpredictable.

Clients are saying 'nobody' can predict the future because culture is moving too fast.

The shift from prediction is to inspiration and to scenario planning, looking at what might be possible.
Clients do not believe that anybody can do everything, they expect suppliers to work in concert to meet their needs, often using new business models.
For agencies the competitive set is not just other agencies, but companies who you might think of as insight agencies.

Clients are not looking for a piece of research, they want somebody who can come in and deliver impact.

Three things agencies need to focus on are talent, curation, and using multiple sources of information.
If you would like to read more about the study that Colleen and TRA conducted and their thinking then go to TRA Mainframe, where they share a collection of their thinking, frameworks and tools.
Other Posts in this series
This interview is part of a series we are conducting, see list below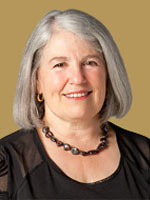 More about Colleen Ryan
Colleen is one of the gurus of the international research industry. Along with her business partner Wendy Gordon, Colleen founded and grew her business, The Research Business International (TRBI), into the 6th largest research company in the UK, before selling to Maritz.Considered one of the forefathers of modern qualitative research, her business spawned the boutique research category in the UK.Colleen has been Chairman of the Association of Market Research Organisations in the United Kingdom.Colleen now lives in New Zealand where she is Head of the Strategy for TRA, where she works with research teams to translate insight into strategic plans and ready business teams for activation.