Interview with Corneliu Vilsan Operational Marketing Director for Pernod Ricard, EMEA & LatAm – The Future of Client Insights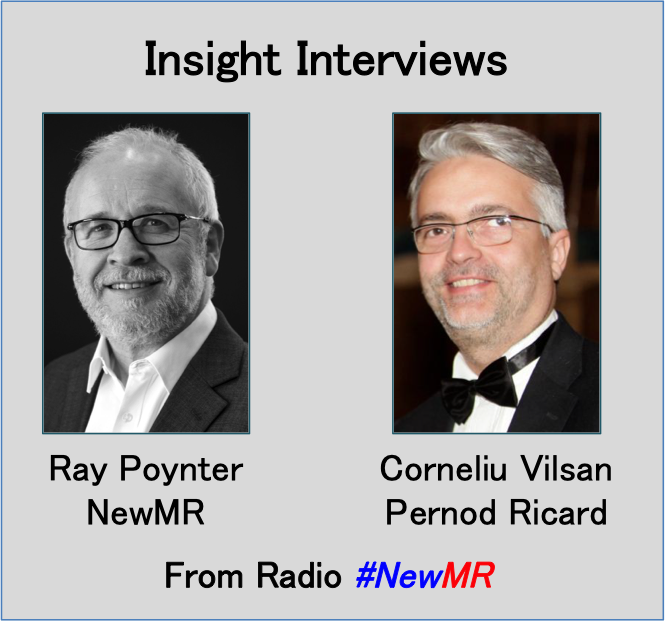 Posted by Ray Poynter, 15 February 2019
---
Radio NewMR is conducting a series of interviews with key players from client-side insight functions to create a clearer picture of the changes that are taking place around the world.
In this interview, Ray Poynter chats with Corneliu Vilsan from Pernod Ricard, an organisation famous for such brands as Absolut Vodka, Chivas Regal, and Malibu.
You can listen to (or download) Ray's interview with Corneliu from the player below. We have also highlighted the key notes from the interview.
Key points that Corneliu makes during the interview include:
Corneliu is responsible for the EMEA & LatAm region, which comprises 53 markets.
Insights occur in several parts of the organisation, for example in global headquarters, in the regions, in the lead markets, and in the brand companies.
As well as being the voice of the customer, insights reports on the context the customer is living in, for example researching market and cultural trends.
One of the reasons why cultural analysis is so key is that there is a decline in the effectiveness of global communications and a greater need to get the local aspects right.
The balance between what is centralised and what is devolved is determined by Pernod Ricard's customer-centricity model.
One of the big changes in terms of agencies was the decision to work with a large agency, which enables global social media listening, within the context of needing local insights. This localisation includes training local teams in the use of social media.
Centralised dashboards allow the insights team to compare social media and traditional research results and KPIs from the different markets.
There is growth in the emergence of small players. In the spirits industry the craft brands are an example of this change, and it is happening in the insights world too. One of the drivers of these smaller players is that the big players are not agile enough.
In terms of artificial intelligence and data it is the smaller players who seem most innovative. But the challenge for Pernod Ricard is how to work with these smaller players on a global scale.
Corneliu would like market research agencies to procrastinate less, to focus less on the details of methodology, and focus more on new approaches.
The impact of AI will be as big as the impact of online research, i.e. very big. Pernod Ricard are using AI in several ways and the benefits are definitely there.
"I am not saying that the machine will replace the human, but the human in conjunction with the machine can deliver much more powerful strategies and insights than a human interpretation alone." says Corneliu.
We need to talk more, exchange more ideas, and create more case studies to benefit the insights process.
---
Other Posts in this series
This interview is part of a series we are conducting, see list below
---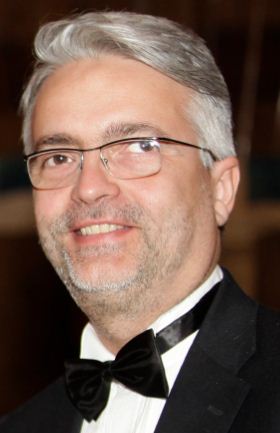 More about Corneliu
Paris-based Corneliu Vilsan is the Marketing Director of Pernod Ricard EMEA & LATAM. In this role, Corneliu is responsible for developing regional investment strategy (resource allocation across 53 affiliates, among brands and touchpoints), managing a diverse portfolio across different categories, needs and occasions, marketing efficiency and oversees consumer insights to bring the company's strategic vision to life. This involves providing insights to drive strategy, communication, Return on Marketing Investment, innovation and measurement.
Corneliu has over 20 years of marketing and management experience having worked and lived in France, Switzerland, Hungary, Croatia and Romania – with blue chip companies such as Pernod Ricard, Johnson & Johnson and Schneider Electric. His expertise includes spanning areas such as strategy, brand audit and analytics. In addition, to understanding consumer behavior across 3 continents, Corneliu enjoys playing tennis.
He holds an MBA from Katz Business School, University of Pittsburgh, and a Master's Degree in Electrical Engineering from the Polytechnic Institute in Bucharest.

We need your support
We're able to offer the content we offer, because of our sponsors and our supporters. If you'd like to help ensure we continue to develop content, new ideas, and talent, then please become a Patron, via our Patreon page.