Insight Interview with Garth Viegas from Tata Global Beverages – The Future of Client Insights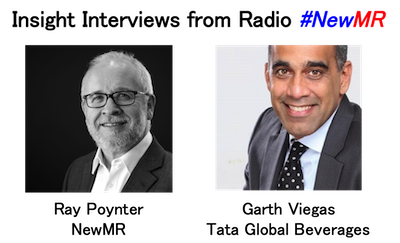 Posted by Ray Poynter, 8 February 2019.
---
NewMR is conducting a series of interviews with key players from client-side insight functions to create a clearer picture of the changes that are taking place around the world. In this interview Ray Poynter chats with Garth Viegas, during one of Garth's recent visits to the UK. Mumbai-based Garth Viegas is the Director of Insights at TATA Global Beverages, which amongst other things is the second largest tea company, with brands like Tetley.
Key points that Garth makes during the interview include:
About 20% of Garth's time is spent with other parts of the wider Tata organisation, a reminder that silos are diminishing.
Tata Global Beverages have moved away from research specialists (focusing for example on qual or quant) and towards research directors and the next step is to become strategic planners.
Three skills for these strategic planners: 1) able to make decisions with sub-optimal information, 2) able to manage stakeholders beyond marketing, 3) Imagination with empathy.
90% of the problem can be solved if you ask the right question.
Insight teams used to be farmers; we planted our seeds and cultivate our insights. But now we are more like fishermen, going out and catching insights in the wild.
Changing the way that results are delivered is key, for example by drip-feeding information when it is needed.
Design thinking comes in and out of fashion, but Tata Global Beverages find it can be very helpful.
The way our insight teams work with suppliers is changing. Three key changes are: breaking the work into smaller stages, rather than the agency taking away a big job and returning at the end; secondly agencies should conduct a thorough review of what is known (almost like a literature review); and thirdly agencies should focus on output (not on the methods).
Agencies need to re-think their standard methods, to be more agile.
Agencies spend too much time polishing the look and feel of the insights, but what is needed is more focus on activation.
Change is happening and will accelerate, but here are three things to focus on:
Understand how insights fit into the science of marketing.
Link the insights back to revenue to show ROI.
Focus on consumer empathy
---
Other Posts in this series
This interview is part of a series we are conducting, see list below
---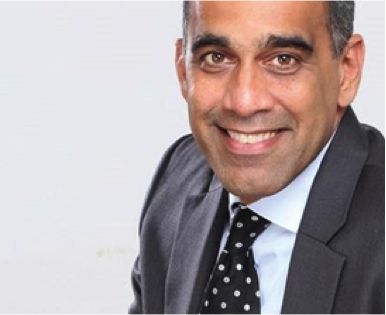 More about Garth
Mumbai-based Garth Viegas is the Director of Insights at TATA Global Beverages. In this role, Garth is responsible for developing insights to bring the company's strategic vision to life. This involves providing insights to drive strategy, communication, innovation and measurement.
Garth has over 20 years of marketing research experience having worked in US, Canada, Singapore, UK and India – with blue chip companies such as Kraft, MasterCard, SABMiller and Tata Global Beverages. His expertise includes spanning areas such as strategy, product development, branding, big data and analytics. In addition, to understanding consumer behavior across the world, Garth enjoys participating in marathons – also, across the world.
He holds a Bachelor's degree in Economics from St. Xavier's College, University of Bombay and a Master's degree in Advertising Research from Marquette University, Wisconsin.

We need your support
We're able to offer the content we offer, because of our sponsors and our supporters. If you'd like to help ensure we continue to develop content, new ideas, and talent, then please become a Patron, via our Patreon page.